November 2019
---
November 26, 2019 (Ottawa)
September 2019
---
September 17-18, 2019 (Halifax)

June 2019
---
June 28, 2019 (Halifax)
The AEE Canada East chapter presents:
 Mega-trends in Client-side Energy Management and the Evolution of on Premise Equipment and Systems
102 – 40 Highfield Park Drive
The delivery and use of electricity has long been an antiquated system. We have barely gotten past the stage of being able to report building consumption information over narrow bandwidth pipes.  A significant cause of this has been the top-down grid-centric view, which has not leveraged the participation of customer-side systems and capabilities. There are many megatrends in technology that are converging on the building management space which will have a profound effect on the relationship between the grid and buildings.  Megatrends such as:
Granular instrumentation/benchmarking/analytics with certified instruments of measure – behind the meter
Micro-grids,
Edge Computing,
Cloud-apps
Big Data
Energy as a Service,
Security
Blockchain
IoT.
This discussion will be about how on-premise, behind the meter instrumentation is evolving and how equipment choices today can avoid a dead-end, reboot scenario tomorrow.
---
June 21, 2019 (Ottawa)
The AEE Canada East chapter presents:
 Energy Auditors Make the Best Energy Modellers
400 – 1331 Clyde Avenue, Ottawa
Simulating the built environment with energy models is crucial when investigating and quantifying the viability of high performance, low energy, net zero, and especially carbon neutral designs. However, there are many common missteps and pitfalls that novice modellers may experience that can have a significant negative impact on the success of the design. This presentation will focus on tips to avoid these common blunders and advocate that energy modellers should learn the intricacies of actual building operation through the energy auditing process.
Biographies
Philip Richard, P.Eng., BEMP, LEED AP BD+C is a senior energy management consultant with the Buildings Group of Stantec Consulting's Ottawa office. He has 10 years of experience in sustainable design with primary focus on energy models, LEED® facilitation, energy audits, Life Cycle Cost (LCC) analysis, and mechanical design. His energy modeling experience includes: parametric studies comparing a diverse range of high performance, HVAC design solutions using energy modeling software programs including IES VE, eQuest, VisDOE, HAP, TRACE, EE Wizard, Design Builder, and EE4. In the last year, Philip has completed four large carbon neutral studies on behalf of BGIS for federal government buildings in the national capital region.
Giuliano Todesco, CET, CEM, LEED AP is a senior energy management consultant with the Buildings Group of Stantec Consulting's Ottawa office. He has more than 30 years' experience in energy efficiency, energy modeling, energy auditing and energy research. He additionally has a solid knowledge of current energy codes such as the National Energy Code for Buildings and ASHRAE Standard 90.1 and is familiar with simulation tools including EE4
and eQuest. Finally, he has written articles in the ASHRAE Journal on the subject of low energy buildings and integrated building design (IBD), contributed to chapters in Low Energy Design Handbooks and has his own website on low energy buildings which can be found at www.lowenergybuildings.ca and www.lowenergybuildings.com.
May 2019
---
May 24, 2019 (Ottawa)
The AEE Canada East chapter presents:
Low Carbon Humidification and Evaporative Cooling
<

Humidification is often thought of as an energy intensive process – and I will show how we can significantly reduce this energy use. For maximum benefit, an RH between 40% and 60% should be maintained at all times. I'll discuss how we can control the relative humidity properly in Ottawa's cold climate – and how proper engineering can lower energy use and carbon output to the absolute minimum. Additionally, the proper application of evaporative cooling can reduce chiller size as well as reduce chiller operational hours. Yes, even in Ottawa.
Biographies
Chris Habets holds a degree in Sustainable and Renewable Energy Engineering from Carleton University, a Certified Energy Auditor through AEE and holds his Professional Engineering license and LEED AP BD+C certification. He has worked at Condair (formerly Nortec) since 2013, focusing originally on Product Management before moving into his current role in Energy and Sustainability. He focuses on energy analysis for customers on the humidification and cooling side, and works with energy professionals to reduce energy use throughout the world. He is a member of the Ottawa ASHRAE chapter and the AEE Canada East chapter, and has presented to other local AEE chapters as well as an ASHRAE supplier webinar and an ASHRAE new product presentation on the topics of humidification and evaporative cooling.
April 2019
---
April 3, 2019 (Halifax)
The AEE Canada East chapter presents:
 Atlantic Kick-off – Building as a Battery and Thermal Inertia Control
The AEE Canada East is pleased to present the inaugural chapter event in Atlantic Canada. Halifax is the second City in Canada to declare a climate change emergency making City Hall the idea venue for this important event. Join us to learn a little more about the Association of Energy Engineers as well as the AEE Canada East Chapter.
In addition, Termobuild and ecoPilot will discuss topics related to leveraging building thermal mass to improve building operating efficiency, control, and occupant comfort.
This event will provide an opportunity to mingle with industry professionals and engage in conversation related to Climate Change Mitigation through energy efficiency and renewable generation.
Energize your day with complimentary coffee and muffins.
Viktor Lindström is an Energy Expert at Elvaco in Sweden. Over the last few years he's been working globally with smart buildings and BMS-systems, mainly through the software Ecopilot. Viktor has also been working with installation, management, building analysis and energy reporting for some of Sweden's largest property owners.
Jack is a licensed professional engineer since 1980. Between 1980 to 2000, Laken was the principal of a consulting engineering company. His involvement specialized in the use of conventional HVAC and electrical engineering for institutional, commercial and residential buildings.
In 2003, Laken founded a new company, Termobuild that evolved to become a specialist in radiant, resilient and energy efficient Net Zero "Smart City" buildings. At the core of Termobuild's method is our "Building as a Battery" (BaaB™), a minimalist technology. The basis is using the structure to capture, retain and distribute heating and cooling naturally without heavily relying on bulky energy-guzzling conventional indoor comfort systems.
A huge thanks to the Regional Municipality of Halifax for hosting our event and to Mayor Mike Savage for providing opening remarks.
March 2019
---
March 29, 2019 (Ottawa)
The AEE Canada East chapter presents:
A conversation about resiliency, renewable energy and net metering.
Convergent Energy + Power is the leading independent developer of energy storage solutions in North America with over 120 MWs / 240 MWhs of projects that are operating, under construction, or contracted to be built.
In this presentation, Tremor and Peter will discuss the considerations involved in evaluating energy storage projects aimed at eliminating Global Adjustment costs and improving facility operations. They will explore the most common questions received from management-level decision-makers, and explore how the project development cycle affects long term project performance.
Biographies
Tremor is active in all phases of the project development cycle including opportunity identification, pre-development / construction, and the continued operations and maintenance of company assets.
Prior to joining Convergent, Tremor served as the Founder and Executive Director of the Rotary Pacific Water for Life Foundation, a non-governmental organization based in Fiji that builds healthier communities by providing sustainable access to safer drinking water and sanitation in the Pacific Island Nations. He also worked as a writer for various television series and assisted in the production of several feature films.
Tremor graduated with honors from Pomona College and holds an M.A. from the University of the South Pacific's Pacific Centre for Environment and Sustainable Development.
Peter has been involved in the development of renewable energy projects for 5 years. Previously, he was responsible for origination and development activities on a 150 MW portfolio of greenfield solar projects in Ontario and Alberta. He also has 7 years operations management experience in the food processing sector.
At Convergent, he currently works with commercial and industrial customers across Ontario to achieve seven-figure cost savings goals and improve operational excellence by deploying behind-the-meter energy storage.
He holds a Master of Science in Renewable Energy with distinction from the University of Reading UK, and a BA from Concordia University.
February 2019
---
February 22, 2019 (Ottawa)
The AEE Canada East chapter presents:
A conversation about resiliency, renewable energy and net metering.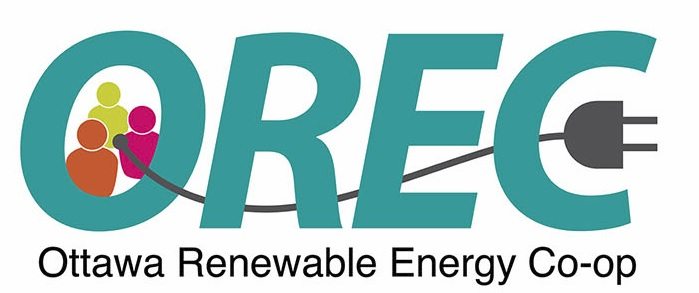 The cost for solar electricity technology has been rapidly decreasing; it now makes sense for building owners to install solar on their roofs to reduce operating costs and increase energy resiliency. CoEnergy Co-op offers expertise, project management, and investment capital to enable solar projects as well as other comprehensive sustainable energy services. Buildings with sunny roof space should consider a solar retrofit to keep energy costs low and predictable. Batteries can help peak shaving while other energy conservation measures can reduce operating costs. The Co-op's approach is to assess energy in a comprehensive way, allowing the fast payback items to enable deeper green measures.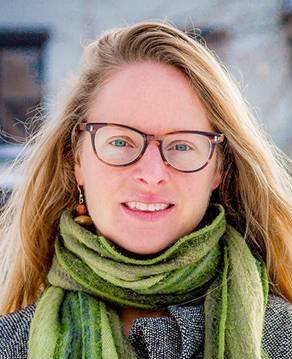 Janice Ashworth has been with the Ottawa Renewable Energy Co-op and CoEnergy Co-op since 2011 where she is responsible for business development, project management, and financing. In her time as General Manager, Janice has been named as a 40 Under 40 business leader by the Ottawa Business Journal and was awarded the 2017 Solar Woman of Distinction by CanSIA. Janice sits on this Sustainability Committee of the Ottawa Board of Trade. She previously worked with community-owned wind energy and solar thermal in Nova Scotia. She also has a background in community organizing with Ecology Ottawa and the Ecology Action Centre. Janice has a Master's degree in Environmental Studies from Dalhousie University with a focus on community energy structures.
November 2018
---
November 28, 2018
Trane Eastern Canada was pleased to host the AEE Canada East for a full-day seminar focusing on Carbon Neutrality for Existing Buildings.
We are in the midst of a climate imperative. This seminar will be structured to transfer a toolbox of strategies to participants.
The seminar included detailed sessions focusing on:
Opportunity Identification
Envelope
Mechanical and Electrical Building Systems
Energy Storage
Big Data
Energy/Carbon Policy
Change Management
The seminar will provided a forum for learning and discussion.
May 2018
---
May 25, 2018
The AEE Canada East (AEECE) Chapter were pleased to present a discussion relating to Recommissioning techniques utilizing precision Monitoring & Targeting as a means of reducing  Greenhouse Gas (GHG) emissions and improving energy efficiency.
Presently, many building systems are not operating efficiently even though they appear to be effective and don't result in complaints from building occupants – this results in higher energy costs. This session will help building owners and energy managers find ways to improve building system performance, reduce operating costs, and save energy through Recommissioning and Monitoring & Targeting using real-time energy performance analysis.
This session will help attendees gain "real-time" visibility to baseline energy usage and identify actionable opportunities that will achieve sustained targeted energy savings. The session will also include utilizing the IESO Save on Energy Monitoring and Targeting Retrofit Incentive Program and how it improves the business case for real time energy monitoring and analysis.
The requirements of an effective Monitoring and Targeting Program will be reviewed, including:
  Analysis of Equipment baseline energy and demand consumption
  Identification of energy variances
  Targeted savings plan
  Implementation of measures with a simple payback of less than 1 year
  Monitoring of operational or equipment changes
  Reporting using M&V Protocols to validate that savings are achieved and sustained
  Incentive submission and approval process
Darren A. Cooper,LEED® AP, CBCP, P.Eng.
President, Renteknik Group Inc.
Darren is the President at Renteknik Group Inc. based in Burlington, Ontario. Renteknik is an Energy Efficiency Engineering Consulting company that provides high quality, reliable and cost-effective Energy Performance Analyzing, Building Commissioning, Energy Management and Energy Auditing Services to commercial institutional and industrial Clients throughout Ontario and the United States.  As an add-on service, Renteknik provides energy management and sub-metering product related sales and technical support.
Mr. Cooper is a licensed Professional Engineer in Ontario with years of experience in Energy Efficiency/Energy Management.  Darren has extensive certifications, including LEED® AP and Certified Building Commissioning Professional (CBCP) and is also a member of ASHRAE and Senior Member of the Association of Energy Engineers. He has spoken at numerous engagements such as Energy into Action, LDC Events, E360 Forum and Greening Health Care.
The AEE Canada East chapter is pleased to have Darren join us for lunch and learning. Measurement and Verification is a fundamental tool used to ensure transparency in the work that we do. You can't manage what you don't measure.
Many thanks to Master Group Napean for hosting this noon-time event.
December 2017
---
December 1, 2017
The AEE Canada East (AEECE) Chapter are pleased to present a discussion linking the adoptoin of natural refrigerants with positive impacts on  Greenhouse Gas (GHG) emissions and energy efficiency.
The presentation will attempt to outline the effect Global refrigerant regulations are having on the HVACR industry. Some of the highlights will include:
System architecture trendsbresulting from regulations.
Energy consumption impact of using natural refrigerants like Ammonia, Propane, and CO2.
Basic properties of CO2 and how it compares to HFCs.
Basic CO2 Transcritical booster system energy advantages in Northern climates and the challenges in warm ambient.
Energy and GHG reduction opportunities when using CO2 in heat pump applications.
We are fortunate to welcome Andre Patenaude, Director, Food Retail Business Development at Emerson Commercial and Residential Solutions, is responsible for developing a North American strategy around the company's Food Retail growth, industry stewardship, marketing initiatives, and channel training for supermarket refrigeration.
Most recently, Andre led Emerson's global CO2 strategy and prior to that leading the Canadian marketing & business development team, responsible for planning and implementation of programs for its refrigeration and air conditioning business. In total, he possesses 33 years of marketing, sales, and technical service experience working directly with end users, contractors, wholesalers, and OEMs.
---
Buffet breakfast will be provided. Take advantage of member pricing by becoming a member of the AEE Canada East chapter using the registration form found at www.aeecanadaeast.org.
As a member you will enjoy CEU issued annually based upon your meeting attendance – perfect for maintainting professional certifications and licences.